18 Dec 2019
Huawei Extend Lead in DxOMark Camera Ranking
DxOMark, the authority when it comes to ranking smartphone photography, recently reviewed Huawei's latest flagship handset release. The Mate 30 Pro 5G was awarded scores of 134 and 102 for Photo and Video respectively. This constitutes an overall score of 123, giving it the highest ever DxOMark score for a smartphone and putting Huawei firmly in first place.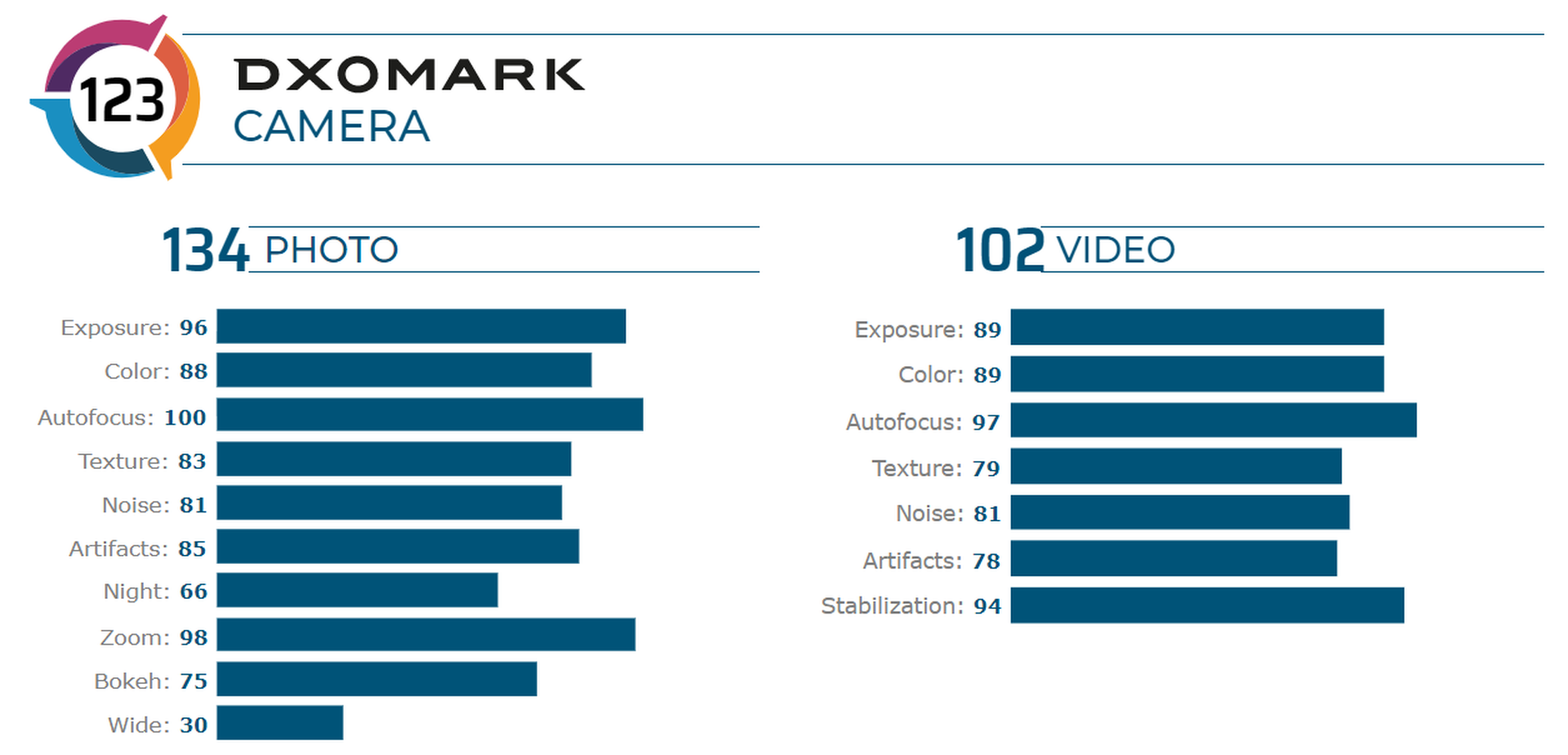 CML previously reported that DxOMark awarded the original Mate 30 Pro, released in September last year, with the highest overall camera score at the time of 121. The new 5G variant of the flagship device houses a Kirin 990 5G chipset for ultra-fast connectivity and download speeds of up to 2.3GB per second. In separate reports, Huawei are said to be diversifying their 5G line-up and plan to offer next-generation connectivity in mid and low-range devices this year. Some suggest that Huawei are targeting 100 million 5G shipments in China alone for 2020. DxOMark report that the Mate 30 Pro 5G variant improves on the already 'outstanding' imaging capability of the base model through fine tuning including software-based enhancements. Key improvements were found in Night Mode, Zoom, and Bokeh categories.
Low light photography remains a strength of Huawei flagships, with the Mate 30 Pro 5G being awarded a class-leading Night score of 66. DxOMark note that the camera setup achieves good exposures down to the lowest light levels, wide dynamic ranges and low noise levels. A new multi-exposure algorithm in the Mate 30 Pro 5G also permits greater detail and even lower noise levels than before.
DxOMark remark that there are noticeable improvements in the zooming capability of the 5G variant. This now permits greater detail across all settings and benefits from more stable AutoFocus performance. The optical telephoto lens in combination with AI-RAW algorithms delivers at both medium and long range.
The Mate 30 Pro 5G's Bokeh score has increased by 5 points when compared to the standard variant. Bokeh effects have a much-improved dynamic range and less highlight clipping in high contrast scenes. Depth estimation remains excellent and there is remarkable precision around fine details such as hair.
DxOMark conclude that the Mate 30 Pro 5G is 'excellence refined' and should be the 'device of choice for those who want the best of the best when it comes to smartphone cameras'.
Photography remains an important aspect of modern smartphones, and both hardware and software continue to improve as vendors strive for the highest DxOMark scores. Qualcomm envisage that camera resolution will continue to soar and have future-proofed their new flagship chipset, the Snapdragon 865, which supports camera resolution of 200MP. As camera resolution is set to increase, future image sensors will require increasingly heavy accompanying optics. CML's actuators exert a much higher force then conventional electromagnetic actuators and can move optics ten times heavier. CML's camera actuators can therefore provide the necessary force to move such heavy components found within the leading devices reviewed by DxOMark.