13 Aug 2021
Honor's Magic 3 Pro+ has an impressive camera setup
Honor has launched their new flagship, the Magic 3 Pro+, featuring a 1/1.28 inch optical format main camera. Such large sensors require large heavy lenses, and heavy lenses require high force technology like CML's SMA OIS.
Honor's new flagship has 4 high resolution rear facing sensors, 2 of which have OIS actuators. The main camera uses a Sony IMX700, which is a 50MP image sensor with 1/1.28 inch optical format, continuing the industry trend for larger sensors and larger lenses, thus setting a great demand on the OIS actuator.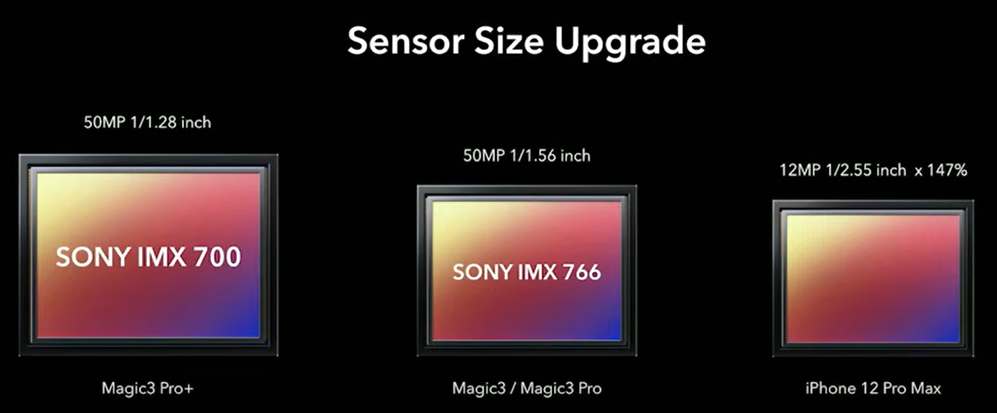 VCM OIS actuators struggle to generate enough force to accurately move the lens. CML's Shape Memory Alloy (SMA) platform technology provides a higher force than competing solutions and in a smaller form factor, making it ideal for driving heavy lenses and enabling our customers to continue their innovation, pushing the smartphone camera market further forward.
For more details about Cambridge Mechatronics (CML) and our Shape Memory Alloy (SMA) technology platform, please get in touch.