24 Jan 2020
Huawei Takes Top 3 Places in Smartphone Camera Ranking
Leading photography reviewers DxOMark have ranked the mid-range Honor V30 Pro handset based on its imaging capability. Honor is a smartphone brand owned by Huawei. DxOMark places the Honor device ahead of flagships from Samsung, Apple and Google by some margin, with what they describe as 'knockout image quality'.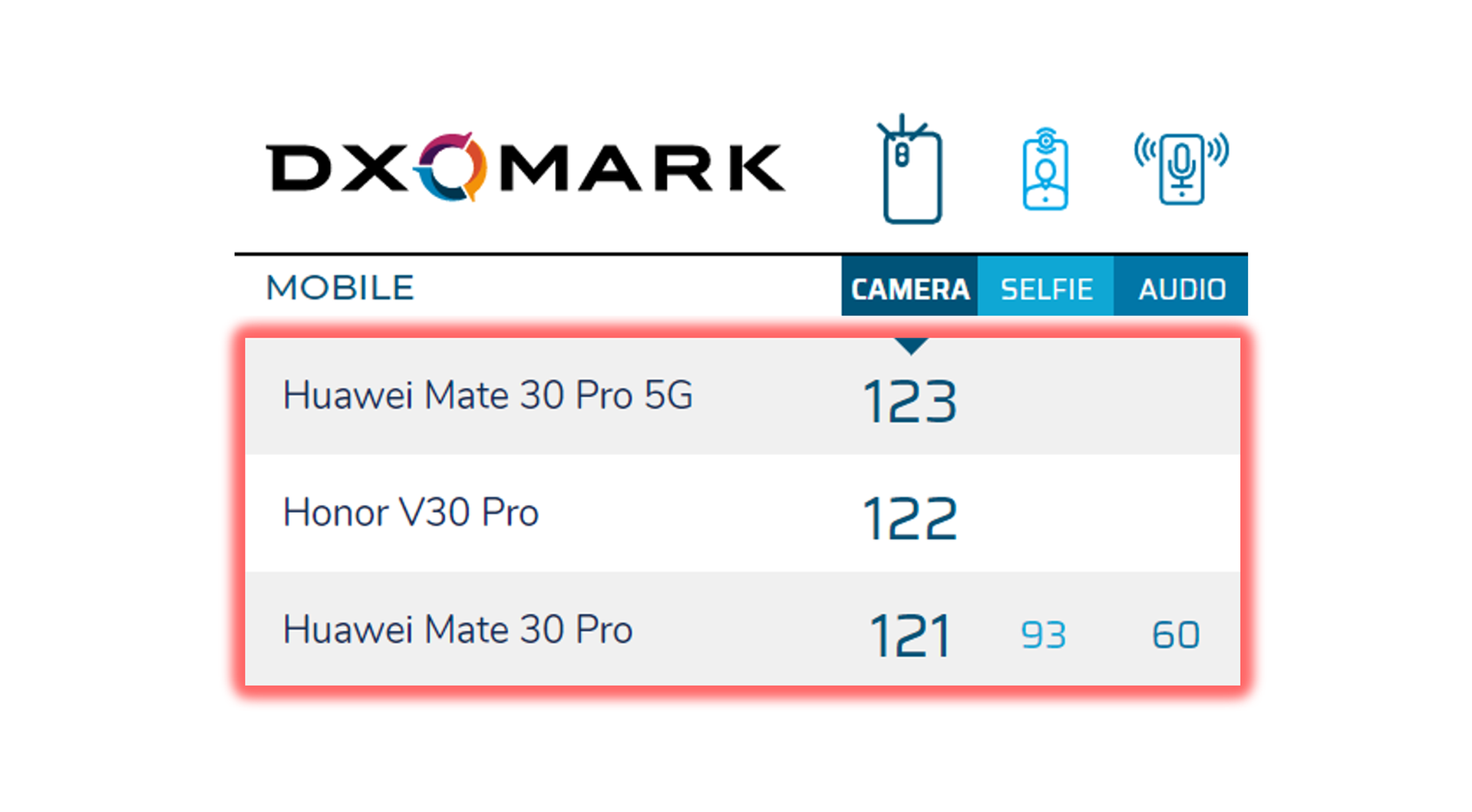 Huawei now occupies the top three spots in DxOMark's ranking for smartphone cameras.
The V30 Pro features a total of five cameras; two selfie cameras and triple rear cameras. The selfie camera setup consists of a 32MP main camera and 8MP ultra-wide-angle camera. The triple rear camera setup includes a 40MP wide angle camera, 12MP ultra-wide-angle camera and 8MP telephoto camera, which offers 3x optical zoom. All rear cameras have AutoFocus (AF), whilst wide and zoom cameras also feature Optical Image Stabilisation (OIS) which enhances image sharpness and low light performance.
Imaging capability has become a key differentiator within an intensely competitive smartphone marketplace, with performance continuously enhanced by hardware and software innovation. The use of high quality, large format image sensors and optics places Huawei at the forefront of camera hardware innovation. Huawei's investment has been rewarded by top DxOMark scores, putting them ahead of expensive flagships from other top handset brands.
CML expects smartphone makers will continue to improve camera hardware to achieve the highest DxOMark scores and drive sales. Huawei has demonstrated that large format image sensors and accompanying components such as lenses and actuators bring smartphone camera specifications closer to digital stills cameras to demonstrably enhance photography.
CML has led the way in developing camera actuators for large format image sensors and optics – delivering leading-edge performance in the industry's most compact form factors.