1 Apr 2020
Huawei P40 Pro Awarded DxOMark Top Score
Following the release of Huawei's P40 Pro flagship smartphone last week, industry leading camera reviewer DxOMark have published their evaluation of the imaging performance.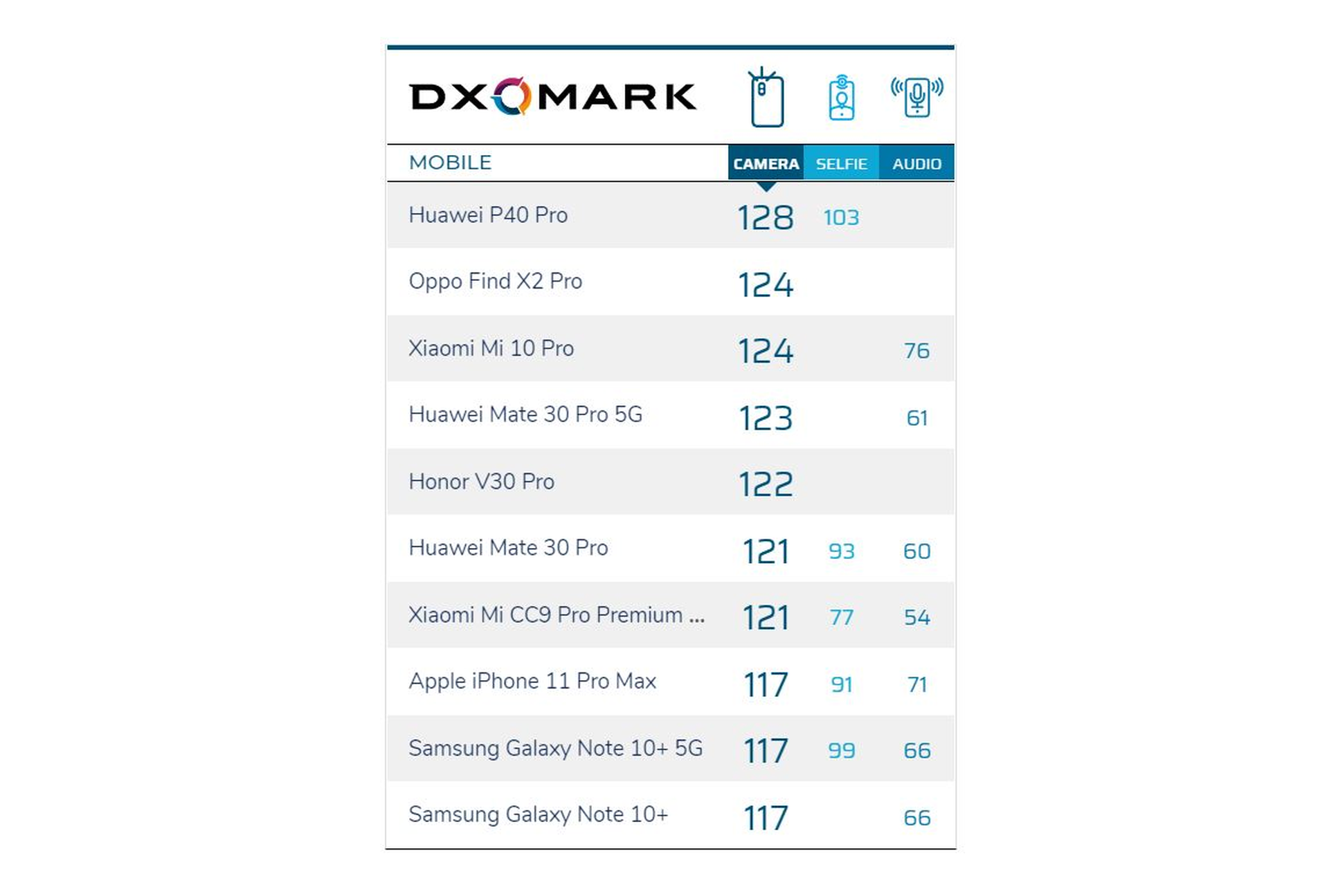 DxOMark's review states that 'at 128 points, the Huawei P40 Pro achieves an impressive new top score, leaving even the best competitors in the dust. The Huawei P40 Pro takes the top spot with a big bang, putting a four-point difference between itself and the previous joint leaders.'
Particular reference is made to the large 1/1.28" format 50Mpixel image sensor that is included in the main camera. Large image sensors help bridge the gap in image quality between smartphones and professional handheld cameras. Miniature motors known as actuators in cameras deliver Optical Image Stabilisation (OIS) to improve low light photography and prevent image blur.
DxOMark explain that adding OIS is challenging for such large image sensors.
Actuators using conventional technology are not capable of providing sufficient force to move the camera optics and still adhere to demanding miniature size requirements. 
CML's camera actuators provide much more force than competing technologies and so are well suited to provide leading edge performance in a compact form factor.



DxOMark conclude that 'the Huawei P40 Pro's camera blows the competition out of the water. If you want the best camera in a smartphone, there is currently no better alternative.'
For the smartphone industry's leading brands to also make step changes in the quality of their cameras, an increase in the demand for large image sensors and lenses is expected. This will drive demand for components to move these optics, such as those using CML's high force miniature actuator technology.