25 Sep 2019
Huawei Mate 30 Series Launch
Huawei launched the flagship Mate 30 series on 19 September at their 2019 Product Launch Event in Munich. The Mate 30 series encapsulates the latest market trends by featuring high resolution image sensors, front and rear 3D sensing modules and virtual controls. Huawei CEO Richard Yu advised that the new range promises to 'rethink possibilities'.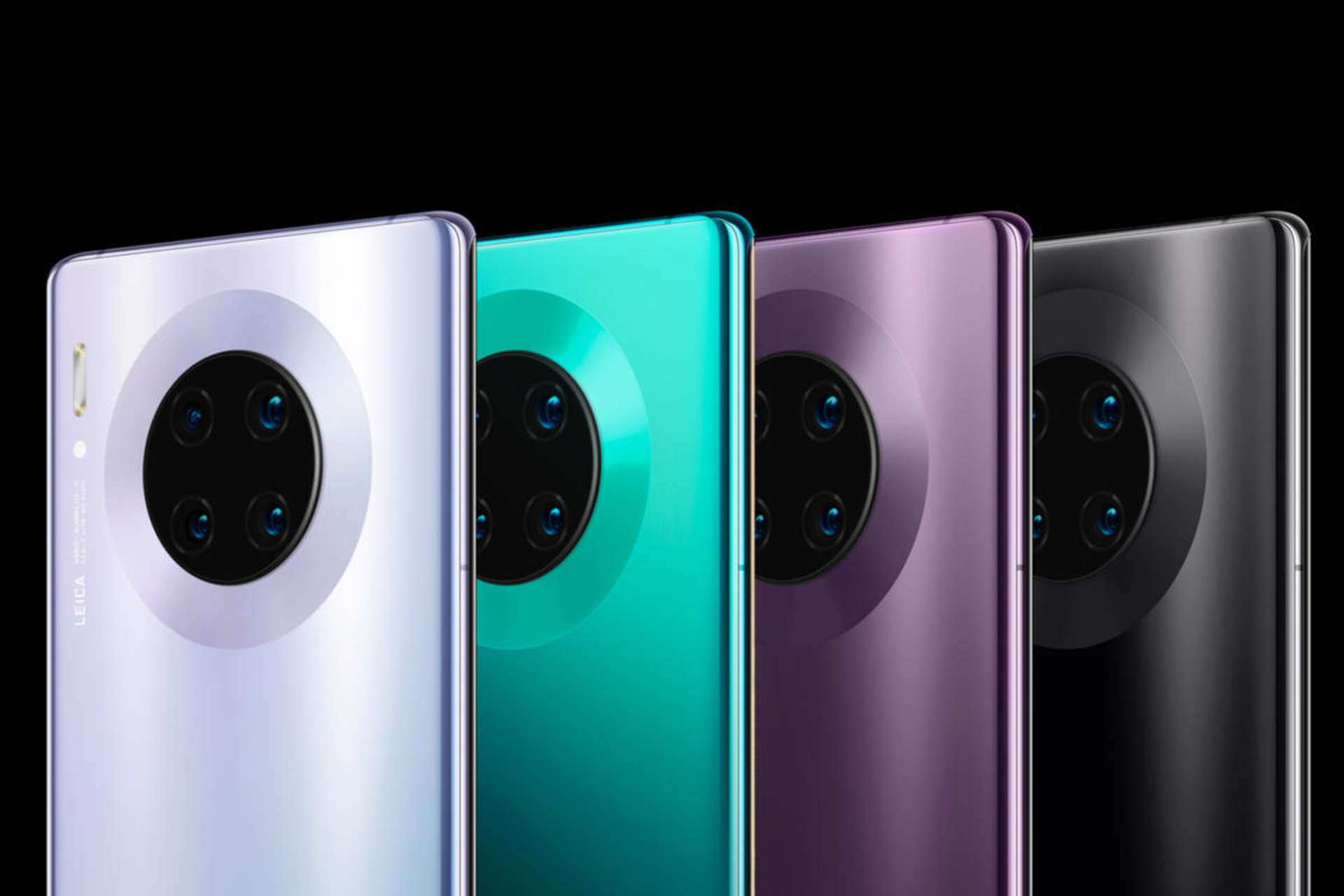 Photography and videography were covered extensively at the Mate 30 series launch event. The circular 'halo ring' that surrounds the rear camera setup and outer device design was inspired by professional cameras, according to Richard Yu.
The Mate 30 Pro features a quad camera setup. The main 'SuperSensing' camera includes a 40MP image sensor with AutoFocus (AF) and Optical Image Stabilisation (OIS). A 40MP sensor is also found on the ultra-wide AF video camera which has the ability to shoot at 7,680 fps. This delivers ultra-slow motion video capture which was demonstrated during the event by videos of the flight of a hummingbird. This serves as the world's highest frame rate on a smartphone.
High resolution image sensors are accompanied by large lenses that require high-force actuators to drive the optics but still maintain a small form factor camera module. The continued adoption of large format image sensors is a positive trend for CML's camera actuator technologies which deliver substantially more force than traditional electromagnetic designs.
Three times optical zoom is provided in the 8MP AF and OIS telephoto camera. A 3D sensing module completes the quad set-up and provides depth data to enhance photographic effects.
Engadget affirm that the Mate 30 Pro possesses 'staggering imaging and video capabilities' and TechRadar add that the device is the 'best phone the company has produced to date.
Richard Yu claimed that the technology in the notch found on the front of the Mate 30 series is the most sophisticated on the market. This notch houses a 32MP selfie camera, 3D depth sensor, ambient light and proximity sensor.
The Mate 30 Pro houses 3D sensing modules on both the front and rear of the device, using Time of flight (ToF) technology. ToF is a method of 3D depth sensing which has been included in smartphones launched this year including the Huawei P30 Pro, and Samsung's S10 and Note 10 range. Applications of this technology for the Mate 30 Pro include front 3D face unlock and rear Bokeh effects for photos and videos. CML has developed technology that is capable of improving the performance of ToF modules to improve the security of 3D face recognition and also increase the range of rear facing systems to enhance augmented reality experiences.
The Mate 30 Pro sports a 6.53-inch display and has an IP68 water and dust proofing rating. Huawei's Horizon display spills over the sides of the device, removing physical control buttons. A virtual volume slider can be accessed either side of the device through double tapping the display edge, and Richard Yu added that the camera shutter can even be placed as a virtual control and moved for optimal use.
Huawei's website also details 'quad-finger control' for gaming applications, with two virtual buttons and two in-display buttons mimicking a modern game controller. Each of these buttons can be moved around according to user preference.
CML has developed technology for a haptic actuator that can be assembled underneath surfaces of a smartphone, such as the device sides. The actuator transmits customisable touch sensations through solid faces. These actuators have been designed to complement the trend to virtual controls and augmented tactile experiences for mobile gaming.
Both CML's 3D sensing and haptics technologies are now ready to licence.