7 Sep 2022
Cambridge Mechatronics continues to innovate, rising to the top 25 for UK patent applications
Cambridge Mechatronics Ltd (CML) is pleased to share our continued rise in the rankings for the UK patent office's top 50 applicants, rising to 22nd, amongst leading UK industry titans.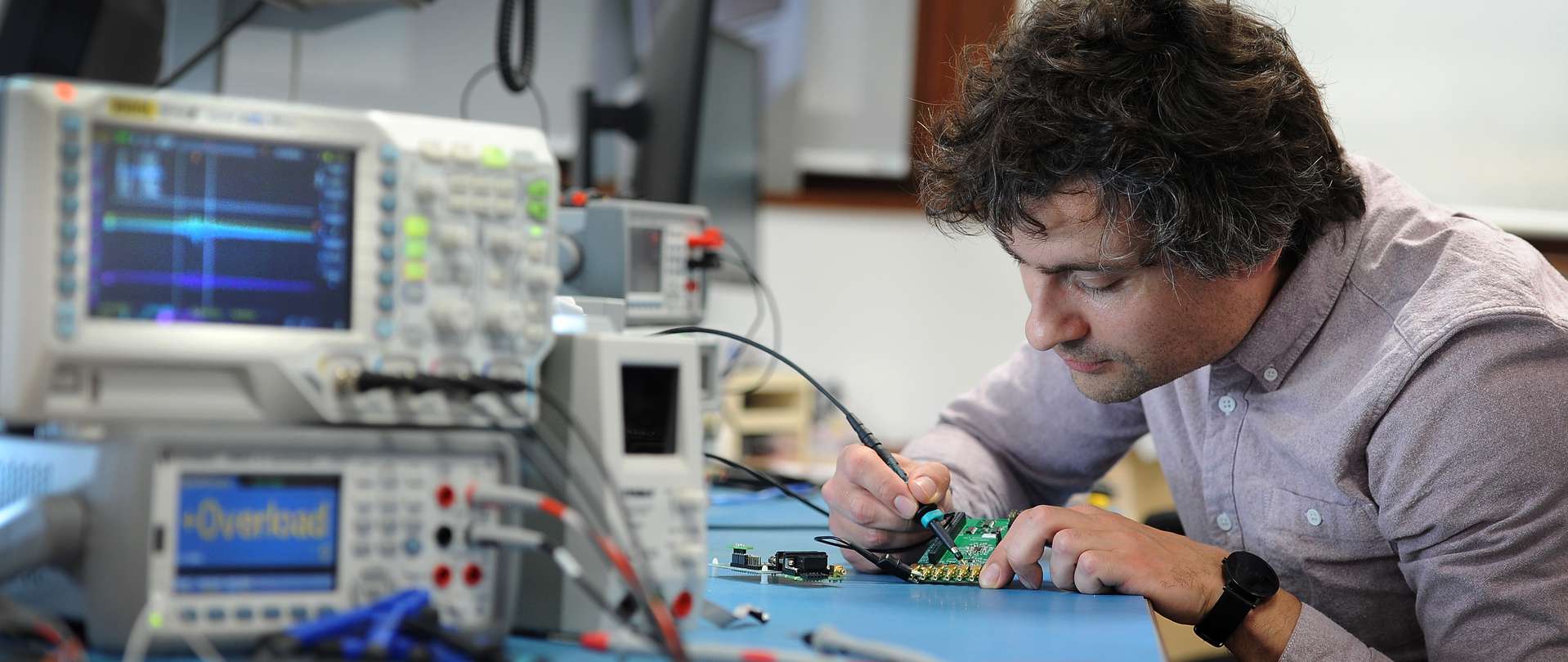 Since 2010, CML has continued to grow its annual patent filing for our world leading development of Shape Memory Alloy (SMA) actuator technology, thanks to the dedicated commitment of our talented technical staff. The graph below demonstrates the annual increase from 2010, with notable substantial growth from 2018 onwards: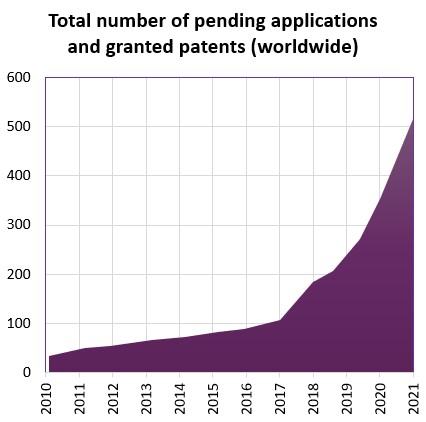 With just over 130 employees, and 73 patents filed in 2021, CML is proud to share the top 25 with larger technology corporations, including fellow IP licensing companies Arm and Imagination Technologies.       
CML has continued to keep pace during 2022, amassing a total of 612 patents granted or pending, globally representing 230 patent families as of September, most notably across leading industry markets in Asia, Europe, the UK, and the United States, protecting our algorithm, electrical, mechanical, optical and silicon technology. We are grateful to the continued research and development invested by the CML team into new and existing innovations, particularly in the field of smart phone cameras, AR/VR wearables and 3D sensing, with CML recently celebrating the launch of the Xiaomi Mix Fold 2 which includes our SMA actuator technology.  
Managing Director of CML, Andy Osmant adds:
The announcement from the UK Patent Office demonstrates the passion and responsibility CML assures to its customers, investors and partners when protecting our intellectual property, including our world leading SMA technology from development, manufacturing and application. Rising a further two places from 24th to 22nd confirms that as a company CML continues to expand our influence within a heavily competitive industry, with our end of year trajectory likely to reflect our sustained growth.
---
About CML: Cambridge Mechatronics Limited (CML) is a world-leading developer of mechanical, optical, electrical, silicon and software designs for system-level solutions using its Shape Memory Alloy (SMA) platform technology. Solutions such as actuators based on SMA wire (which is as thin as a human hair) can be controlled to the accuracy of the wavelength of light. These actuators are particularly suited to applications that require high levels of precision and force, in a fast, compact and lightweight design. CML has established relationships with major global corporations across international supply chains. Our solutions are in production under licence by global manufacturers, which are currently shipping in millions of devices.
For more details about SMA technology and Cambridge Mechatronics, please GET IN TOUCH.