27 Jul 2023
GalaxyCore announce sensor shift optical image stabilisation technology using Shape Memory Alloy
GalaxyCore have announced that they have developed sensor shift optical image stabilisation technology using Shape Memory Alloy (SMA). The company published a technical article and accompanying campaign video to highlight the benefits of its OIS technology alongside its existing image sensor and packaging capabilities.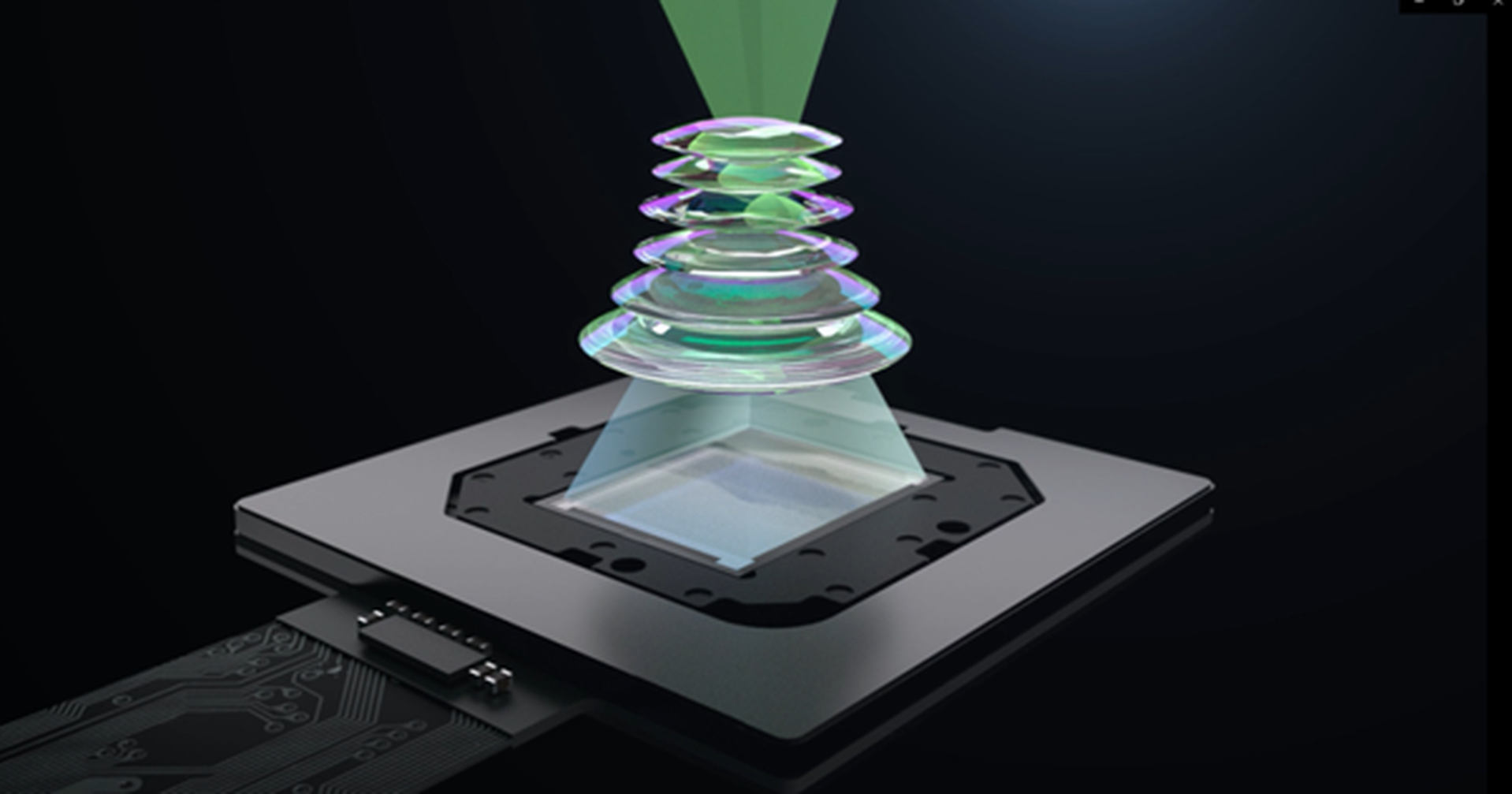 The technical article can be accessed in Chinese via WeChat. A translated version, including the accompanying promotional video, is provided by Cambridge Mechatronics Ltd.
The article highlights the importance of optical image stabilization (OIS) as a "must-have" feature in today's smartphone photography and videography. When taking photos or videos in challenging environments such as during motion or under low light conditions, image stabilization help consumers take quality images by reducing blur.
The article describes the different types of image stabilization: electronic, lens shift, sensor shift and module (gimbal) tilt. The benefits of sensor shift are highlighted as addressing current trends for heavier moving masses as image sensor formats are increasing in size. For Voice Coil Motor (VCM) lens shift actuator technology, higher masses result in higher power consumption and increasing electromagnetic interference. The article specifically mentions Apple's decision to adopt sensor shift OIS in its current range of iPhones.
Building on their deep roots in the mobile phone industry, GalaxyCore has independently developed sensor shift OIS technology using Shape Memory Alloy (SMA) with its own intellectual property rights, and significantly improved camera performance with two major features:
3-axis motion control (X, Y and Rotation) with sub-micron level position control. This means that compared to traditional lens shift type OIS, GalaxyCore's sensor shift can cover more use cases, the compensation is more accurate and has lower power consumption.
Innovative elastic interconnect technology ensures the stable transmission of image signals, for optimal image quality, during OIS motion.
According to Xu Yong, Senior Manager of GalaxyCore's R&D department:
Since 2016, GalaxyCore has been developing a sensor-shift optical image stabilization system with an elastic interconnect design. Compared with other optical image stabilization solutions, it can cover more consumer use cases and provide better image stabilisation. It is suitable for flagship and mid-to-high-end models, helping consumers create first-class and professional image output."
GalaxyCore conclude the article with plans to combine leading image sensors, packaging solutions, optical image stabilization and actuator technology into an overall smartphone camera solution to help consumers get a first-class camera experience.
---
About CML: Cambridge Mechatronics Limited (CML) is a world-leading developer of mechanical, optical, electrical, silicon and software designs for system-level solutions using its Shape Memory Alloy (SMA) platform technology. Solutions such as actuators based on SMA wire (which is as thin as a human hair) can be controlled to the accuracy of the wavelength of light. These actuators are particularly suited to applications that require high levels of precision and force, in a fast, compact and lightweight design.
For more details about SMA technology and Cambridge Mechatronics, please GET IN TOUCH.