4 Jul 2018
MWC Shanghai Round Up
We were pleased to be invited to be a speaker at MWC Shanghai 2018 last week. It was, as always, interesting to witness cutting edge mobile technologies in action.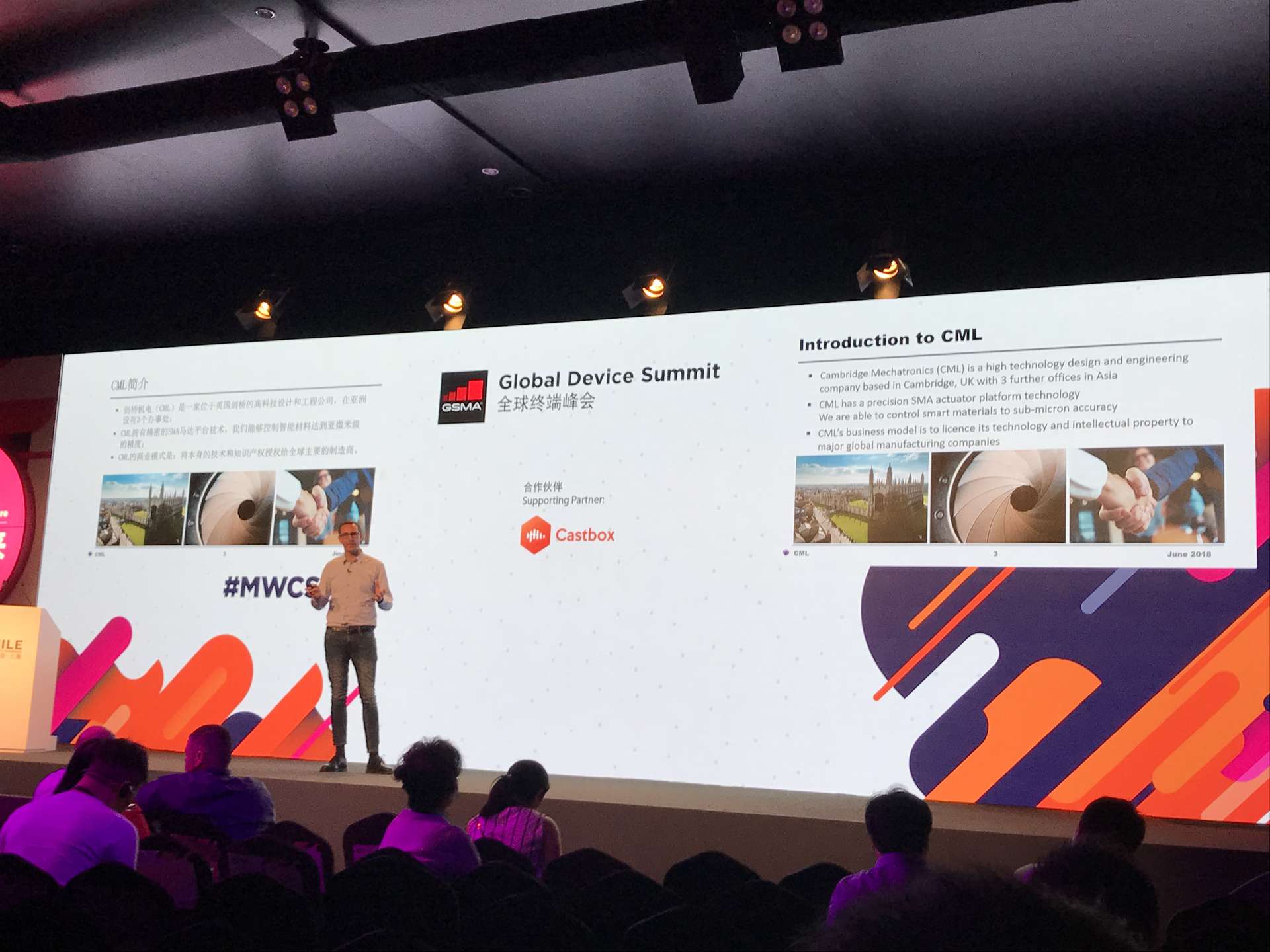 Although the future of 5G was the dominant topic at the event, there were also some imaging developments that were noteworthy.
Interest in 3D sensing, and its application in smartphones, continues to intensify with Vivo demonstrating its Time of Flight 3D sensing technology. The technology features industry-leading performance with regards to the depth of information that it captures from its subject, which improves the accuracy of the 3D model. Vivo also claim that their technology can enable 3D mapping at a distance of up to three meters from the phone. These enhancements, coupled with AI technology, open up the potential for a broader application of 3D sensing beyond facial recognition, including using full-body scans to try on clothes virtually and 3D modelling.
CML believes there will be continued demand for increasingly sophisticated 3D sensing technologies and is developing new solutions which will improve the resolution of 3D sensing modules.
Imaging technology was also central and addressed in the speaker session of Li Changzhu, Vice President of Handset Business for Huawei Consumer Business Group. Mr. Changzhu highlighted the importance of AI to deliver the high image quality seen in Huawei's P20 and P20 Pro handsets. He added that camera improvements continue to be key for Huawei and that their vision is to deliver the performance of a professional camera in a mobile phone.
At CML we are conscious of the need and desire to continue to improve camera quality. We have accordingly optimised our actuators to provide the enhancements that the market demands.