3 Jun 2019
5G launches in the UK
The UK's first 5G mobile network has been launched by EE, with Vodafone expected to introduce their own service in the coming weeks. This new ultra-fast connectivity could offer download rates of 10GB per second for applications ranging from instantaneous 4K video streaming to smoother augmented reality experiences.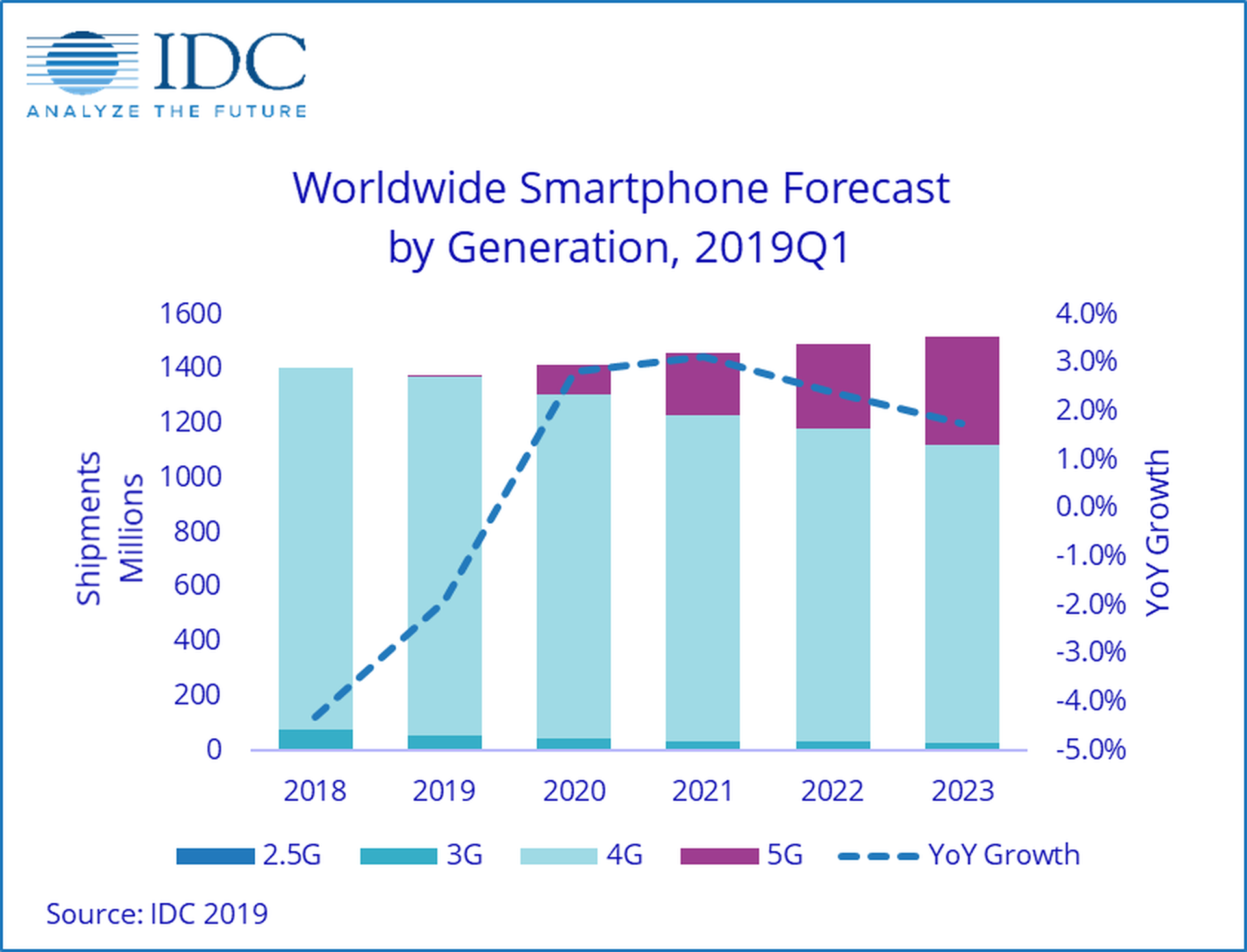 IDC's latest smartphone market report affirms that the rollout of 5G-enabled devices will provide a boost to global smartphone shipments.
IDC forecast that 5G-enabled smartphones will account for 26.3% of global smartphone shipments by 2023.
Industry experts advise that 5G connectivity will carry implications for smartphone cameras and other key components. 5G requires larger and more powerful modems inside the handset to cope with the demands of faster data speeds. These modems consume more power, pushing manufacturers to expand battery size to maintain a viable battery life. This will increase pressure on the size of key components including camera modules, despite both camera number and image sensor size continually increasing. CML's SMA actuators are intrinsically smaller than traditional electromagnetic parts. They also do not contain magnets, thus preventing magnetic interference issues and allowing a high packing density of key components. CML's actuators are well suited to complement the design trends of next-generation 5G handsets.