21 Feb 2019
Samsung unveil Galaxy Fold
Samsung officially unveiled their highly anticipated foldable smartphone, the Galaxy Fold, yesterday at its Unpacked event in San Francisco.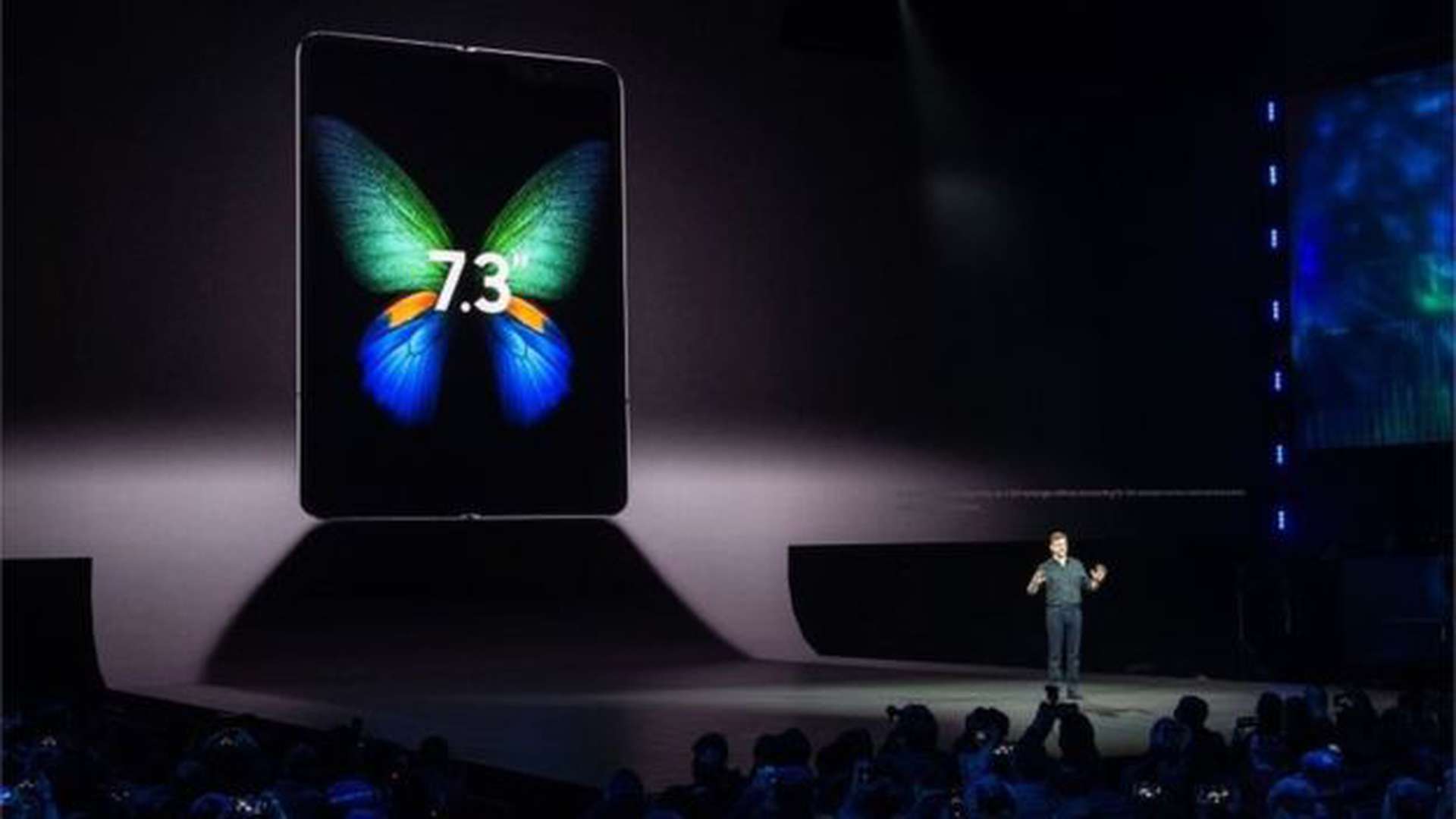 The South Korean technology giant's debut foldable device features their in-house 7.3-inch 'Infinity Flex Display' and was described as being capable of seamlessly transitioning between a smartphone, tablet and camera. The device is planned to go on sale in just over two months' time.
The Galaxy Fold marks the arrival of a new ultra-premium market segment, described as a luxury item by Samsung. The initial 4G version will start at $1,980 (£1,515), with a 5G version planned for future release. David Lee, BBC's North America technology reporter, cited the Fold as a 'tremendously creative feat of engineering'.
Samsung have designed a novel display for the Galaxy Fold, around 50% thinner than existing smartphone displays. However the Verge observe the relatively thick nature of the folded device. CML has previously reported that future folding devices are expected to be developed with a slimmer form factor to be closer in thickness to handsets available currently.
The Galaxy Fold sports cameras on all three device 'faces' to ensure it can capture images however it is held. Therefore, the smartphone arrives with a total of six cameras.
This provides a positive outlook for high end camera component suppliers such as CML, as the number of cameras per device continues to grow, especially for high-end devices.