2 May 2019
Huawei shipments up 50% YoY
A recent IDC smartphone market report outlines how Huawei sustained significant growth in 1Q19 in contrast to some of its major competitors.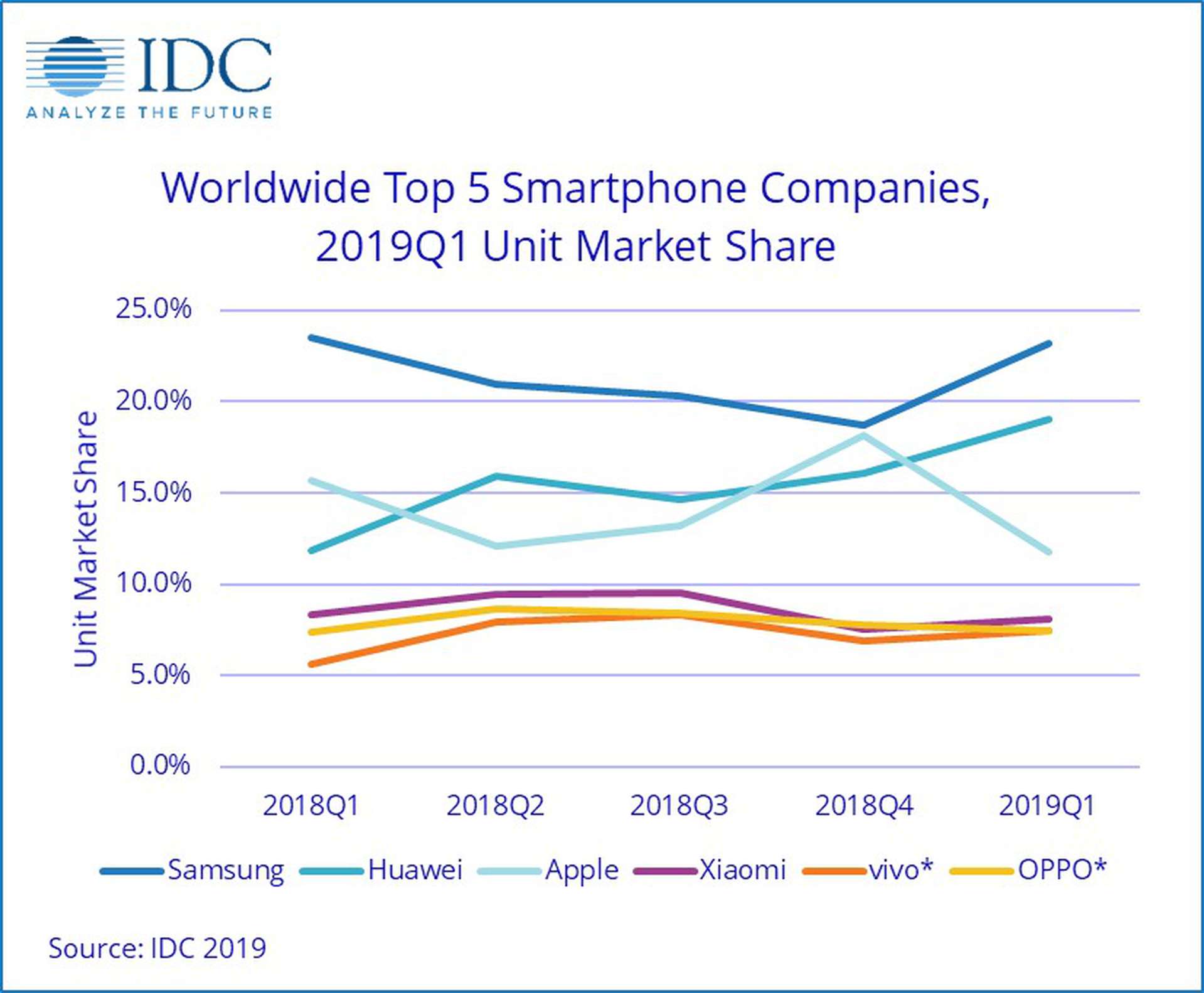 The report affirms that Huawei are defying current market headwinds and continue to enjoy YoY growth. Shipments increased to 59.1 million units in 1Q19, an increase of 50% compared to the same period last year.
Apple experienced a challenging quarter as shipments fell to 36.4 million units, representing a 30.2% YoY decline. The aggressive pricing strategy of Chinese smartphone vendors continues to erode the Cupertino-based firm's market share, despite price cuts and trade-in deals being offered on iPhone models.
Samsung saw shipments fall 8.1% YoY in 1Q19 to 71.9 million, enough to retain top spot. However, IDC report the recent success of their flagship S10 series helped maintain Samsung's lead within the smartphone market.
Ryan Reith, IDC program vice president, commented 'The overall smartphone market continues to be challenged in almost all areas, yet Huawei was able to grow shipments by 50%, not only signifying a clear number two in terms of market share but also closing the gap on the market leader Samsung'.